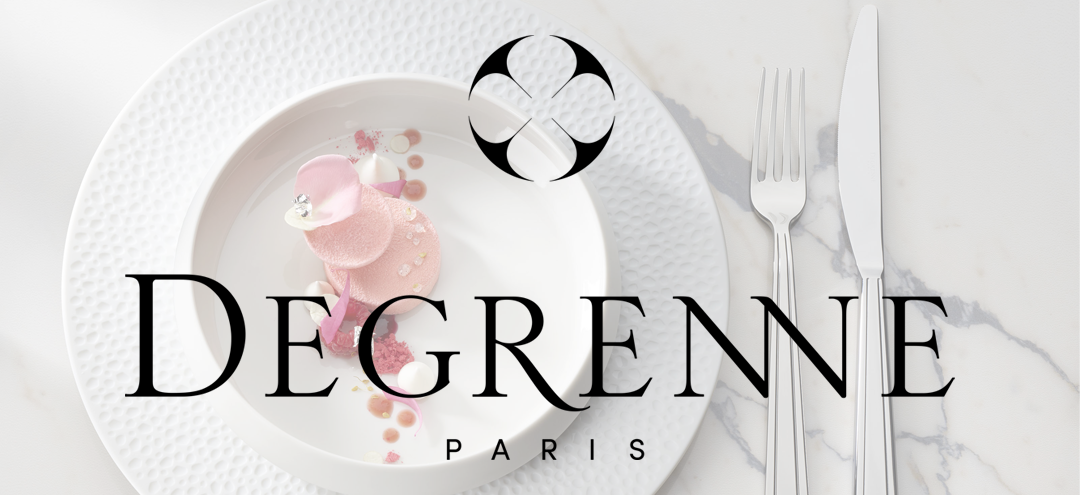 Stylish, contemporary and resilient, the Modulo Nature range is a design classic featuring in many of the world's leading restaurants. This timeless stoneware collection is central to Degrenne Paris – a great French house since 1948 and acclaimed by the biggest names in catering. Each piece is finished with a soft satin relief graphic bringing a sense of refinement to the modern dining table. Available in several colours that complement and contrast with each other – dishwasher and microwave safe.
Every range in the Degrenne stable is designed with the creative chef in mind. From the inspired gourmet bowls and lids of the Bahia range to the elegant blank canvases of the Collection 'L' which uses the world famous Limoges clay to produce a stunning white and milkily iridescent porcelain – the epitome of excellence and purity. Within this range are collections featuring stunning designs and reliefs which elevate any dish.
Cutlery is where it all began for Degrenne nearly 80 years ago and their range is as exceptional as you would expect. As are the tableware collaborations with leading designers such as Philippe Starck. There is, however, something for every kitchen within this broad catalogue – for every menu and for every restaurant there is a collection that works.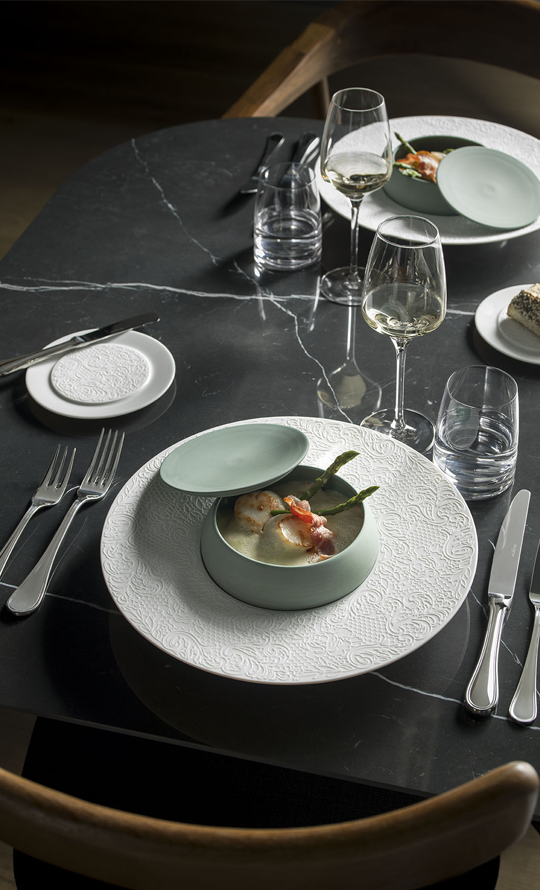 Degrenne Paris is synonymous with the sleek lines and the finest materials you would expect when looking for inspiration to dress your table in the most impressive style. Continually innovating and creating, the brand inspires professionals worldwide to be the best that they can be.
Degrenne's history is a fascinating one. The idea of using the recovered armoured steel of abandoned tanks from the beaches of Normandy after WWII to produce stamping dies for stainless steel cutlery was a revolutionary one. Over the years the addition of beautiful tableware, glassware and hotelware has added to the scope and appeal.
Still manufactured to the highest standards of quality and craftsmanship in sites across France – the Degrenne trademark is one associated with style and finesse.