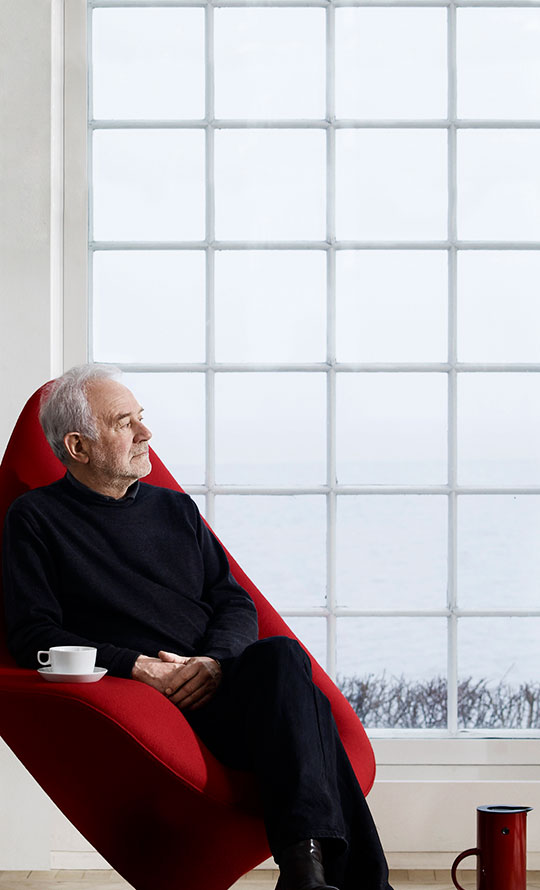 The Danish designer, Erik Magnussen, was born in Copenhagen in 1940.  He studied ceramics at the School of Applied Arts and Design, Copenhagen, and graduated with a silver medal in 1960.  After working for the highly esteemed Danish porcelain industry, Magnussen branched out, re-thinking traditional designs by simplifying their complexity and enhancing their beauty with a new, modern aesthetic.
His tabletop and furniture designs are globally renowned and you will see exhibits of his work in museums all over the world.  He has received many awards and acknowledgements for his work, including several for the famous EM77 Vacuum Jug, for Stelton A/S.  The thermal coffee jug cleverly opens and closes automatically when tilted and consists of very few parts that click together.
View the iconic EM77 range available through Century Design here.