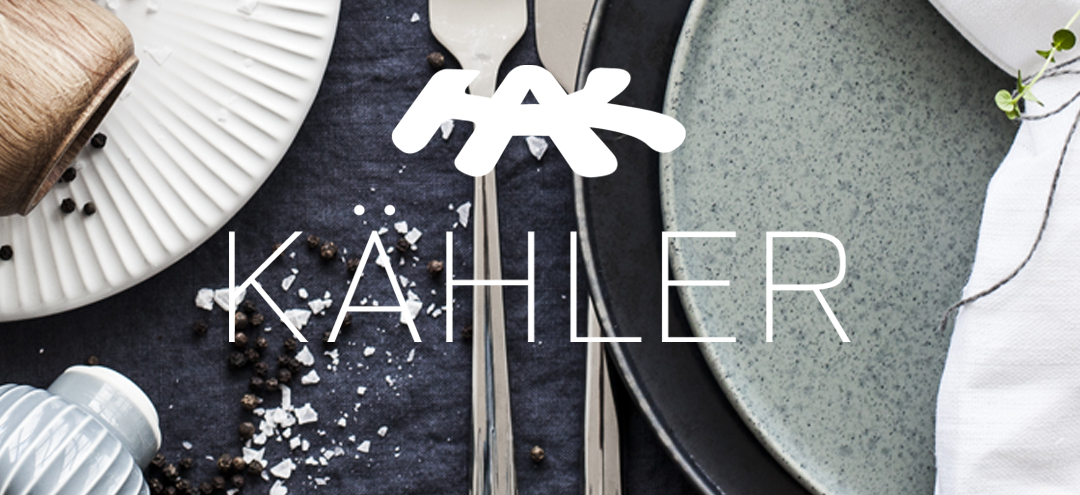 Kähler has been at the cutting edge of Danish ceramic art for more than 175 years. As a brand it is held with great affection by Danes whilst it's products grace many of Denmark's fine dining restaurants.
The Ombria range is a true Nordic classic, designed by Anders Arhoj and inspired by beautiful coast lines, deep oceans and the Scandinavian fauna and textures. Achingly stylish and minimal these ultra flat plates and matching bowls are ones for the purist with each individual piece glazed by hand to give a unique look. Designed in Denmark, made in Portugal – stoneware that is dishwasher safe.
Other ranges from Kähler include the classic Hammershøi collections of tableware and accessories.
The Danish ceramics company Kähler has long been renowned world-wide for its Nordic design and gastronomy. Kähler holds great respect for its more than 175 year old heritage and tradition which is described as a brand universe in which all are welcome, where the emphasis is on authentic experience.   Many talented Danish artists and ceramic painters have been affiliated with the historic Kähler workshop.
Today, Kähler collaborates with significant and skilled designers as it strives to combine its unique cultural heritage with the ambition to be a leader on the ceramic arts scene, interpreting it in a contemporary light. All ceramic products are handmade, individually created according to Kähler's craft traditions.