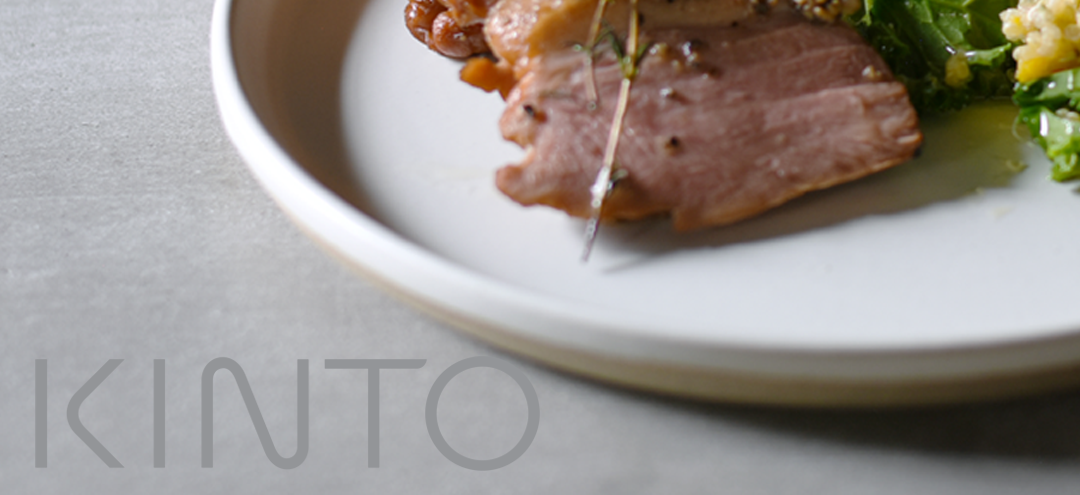 While others look to copy or re-imagine Japanese design, Kinto are the real deal. Uber-cool and stylish products that are developed from their base in Shiga, Japan are now exported worldwide.
A must for any design-conscious chef, restaurateur or catering professional with ranges that span tableware, tea, coffee, glassware and much more. Put Kinto on your table and you just upped your game.
Tableware collections include 'Ceramic Lab', 'Nori', 'Rim' and 'Fog'. All of these work in a contemporary setting. Invariably elegant, simple designs let the food talk whilst 'Alfresco' is an innovative range using bamboo fibres – light, delicate and yet robust and perfect for outdoor dining.
The consumption of tea and coffee has been taken to almost spiritual levels in Japan, a fact completely reflected in a broad, yet immaculate range of cups, mugs, kettles, teapots, slow coffee systems and all manner of associated vessels. Try 'Kronos' double walled glass cups and bowls for desserts, canapés, soup or starters when not used for coffee. 'Unitea' is a hugely popular collection that re-invents how we have our tea by making the experience even more immersive.
Kinto will elevate what comes out of the kitchen and can transform front of house. A complete must-see.
Kinto was established in 1972 as a wholesaler of tableware in Shiga, Japan.  They went on to develop their own products and have been exporting worldwide since 2010.
Explore the world of Kinto – elegant, practical, contemporary tea and coffee solutions and irresistible tableware to be proud of.  Kinto values the balance between usability and aesthetics and aims to continue developing products with genuine creativity and thoughtfulness,  that inspire and give fulfilment with every touch and use.