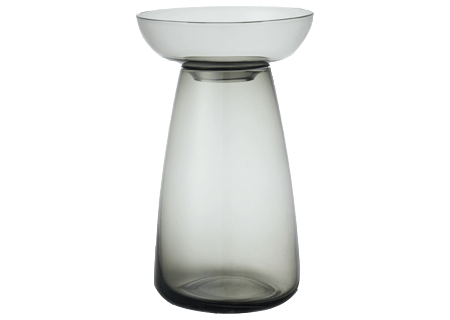 'Aqua Culture' Vase Large
Kinto
Glass
830ml
Pack Quantity: 1
£20.83 exc vat each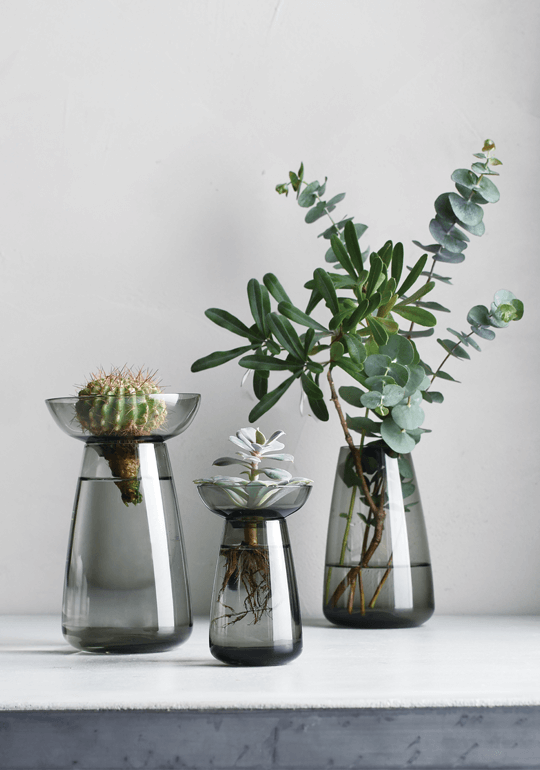 Aqua Culture Vases
By Kinto
Not just an ordinary vessel for pretty flowers, the aqua culture vase is designed to showcase roots extending into the water and enables total visibility for witnessing the growth of the entire plant.  It is composed of the vase and a plate, making it easy to take care of various plants.  The plate supports growing leaves such as herbs and is also perfectly shaped for bulbs like hyacinth and seeds like avocado.  It can be used without the plate for a flower arrangement.
The vase is available in small or large and both sizes have colour choices of clear, blue and grey.
Measurements
Diameter 12cm
Height 19cm
Capacity 830ml
Colour & Material
Clear, blue or grey soda glass
Item Number
Clear 20843, Blue 20844, Grey 20846
Kinto was established in 1972 as a wholesaler of tableware in Shiga, Japan.  They went on to develop their own products and have been exporting worldwide since 2010.
Explore the world of Kinto – elegant, practical, contemporary tea and coffee solutions and irresistible tableware to be proud of.  Kinto values the balance between usability and aesthetics and aims to continue developing products with genuine creativity and thoughtfulness,  that inspire and give fulfilment with every touch and use.