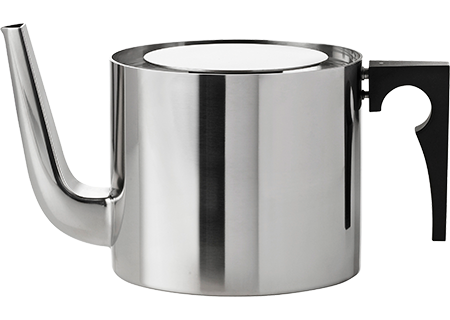 Stelton
Stainless Steel
1.25L
£190.83 exc vat each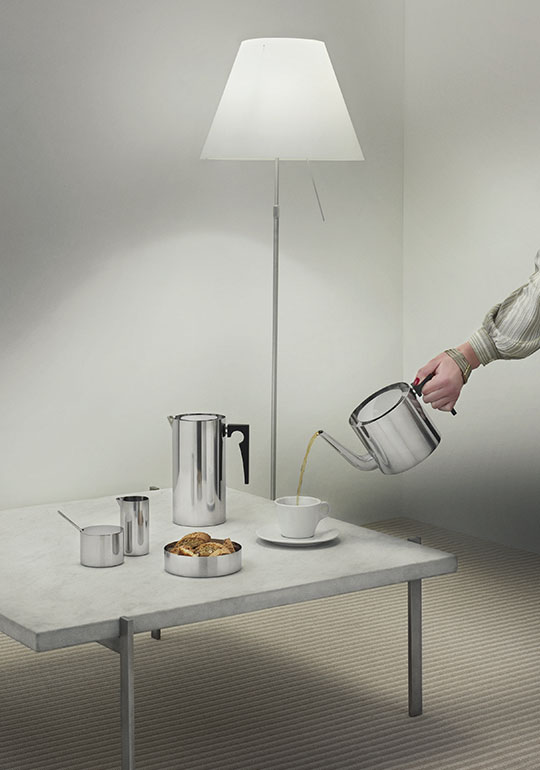 Arne Jacobsen Tea Pot Cylinda-line
By Stelton
Minimalistic and timeless the classic tea pot looks as striking as when it was launched in 1967, showcasing perfectly Arne Jacobsen's highly regarded sense of proportion. It is one of Arne Jacoben's world-famous series known as Cylinda-line, for Stelton. Cylinda-line was awarded the ID prize 1967 by the Danish Society of Industrial Design and the International Design Award of 1968 by the American Institute of Interior Designers.
Arne Jacobsen has to be one of the most iconic and admired Danish architect/designers. He played an important role in modernism and Danish design history and the influence his work has on present day designers is unquestionable.
Measurements
Capacity 1.25L
Height 11cm
Diameter 13cm
Colour & Material
Satin polished stainless steel, plastic handle
Innovative and trend setting, the Stelton name is synonymous with products that are highly functional yet aesthetic. Stelton is a Scandinavian design company and was established in 1960. Proud of its history, Stelton has produced products by iconic designers such as Arne Jacobsen and Erik Magnussen, and continue to do so. It is the belief of Stelton that form and function should create a synthesis that embodies innovative and different ideas in relation to concept, design and materials. Stelton are constantly adding new designs but always stay true to their original concept of high quality, timeless, state of the art products, featuring unique and clever functionality.