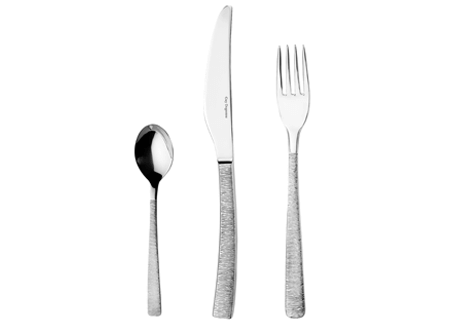 DEGRENNE PARIS
18/10 Stainless Steel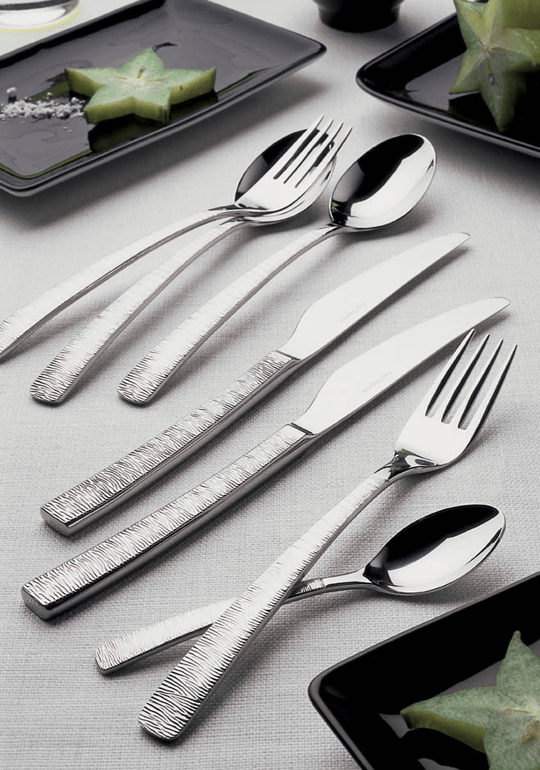 Astrée Ciselé Cutlery
By Degrenne Paris
The sophisticated Astrée Ciselé collection of cutlery is made from high quality 18/10 stainless steel, has exceptional strength and is easy to maintain.  The chiselled decoration reflects the light lending an elegance to the table.  Contact us for details and pricing of the full range (approximately 21 pieces).
Masters in the field of cutlery, Degrenne designs sturdy collections that are extraordinarily easy to use.  All of the pieces are easy to look after and meet the most stringent quality, functionality and appearance criteria.  The design expertise and attention to detail in the finish of the product make each item of cutlery true pieces of classic or contemporary silverware.
Colour & Material
18/10 Stainless Steel
Mirror finish
Degrenne Paris is synonymous with the sleek lines and the finest materials you would expect when looking for inspiration to dress your table in the most impressive style. Continually innovating and creating, the brand inspires professionals worldwide to be the best that they can be.
Degrenne's history is a fascinating one. The idea of using the recovered armoured steel of abandoned tanks from the beaches of Normandy after WWII to produce stamping dies for stainless steel cutlery was a revolutionary one. Over the years the addition of beautiful tableware, glassware and hotelware has added to the scope and appeal.
Still manufactured to the highest standards of quality and craftsmanship in sites across France – the Degrenne trademark is one associated with style and finesse.