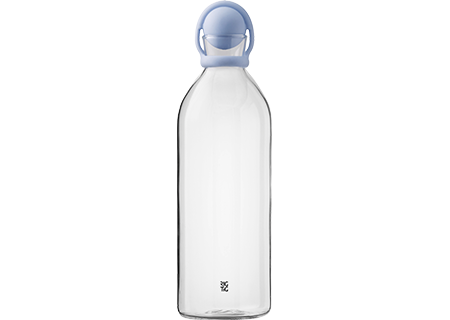 Cool-it Water Carafe Blue
Rig Tig by Stelton
Glass
1.5L
£18.33 exc vat each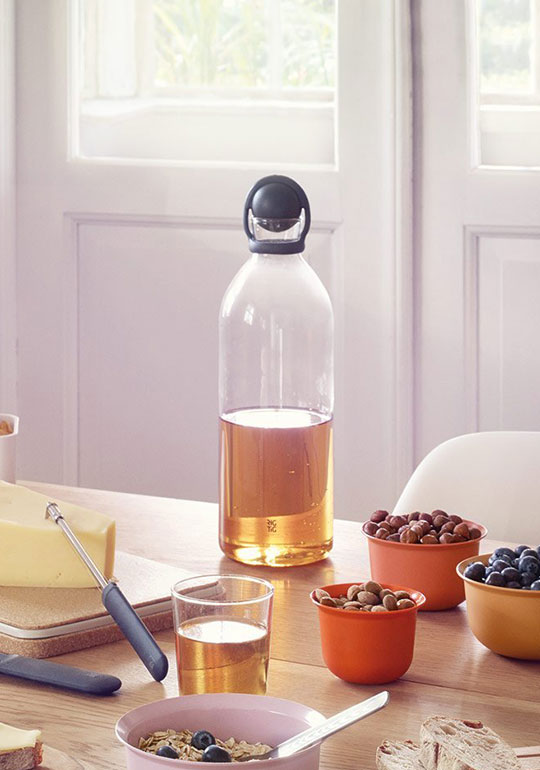 Cool-It Water Carafe
By Rig Tig, Stelton
The eye-catching funky rubber flip-top ball gives this functional water carafe a unique appeal. Holds up to 1.5L. Vintage milk bottles inspired this design by Francis Cayouette. Cool-it won the prestigious IF gold design award 2015 for outstanding design.
Colour & Material
Glass/Rubber, clear glass, blue stopper
Innovative and trend setting, the Stelton name is synonymous with products that are highly functional yet aesthetic. Stelton is a Scandinavian design company and was established in 1960. Proud of its history, Stelton has produced products by iconic designers such as Arne Jacobsen and Erik Magnussen, and continue to do so. It is the belief of Stelton that form and function should create a synthesis that embodies innovative and different ideas in relation to concept, design and materials. Stelton are constantly adding new designs but always stay true to their original concept of high quality, timeless, state of the art products, featuring unique and clever functionality.