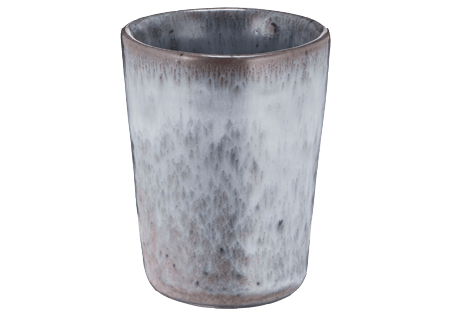 Espresso Mug 'Copenhagen'
H. Skjalm P.
Stoneware
5.5 x 7cm
£8.50 exc vat each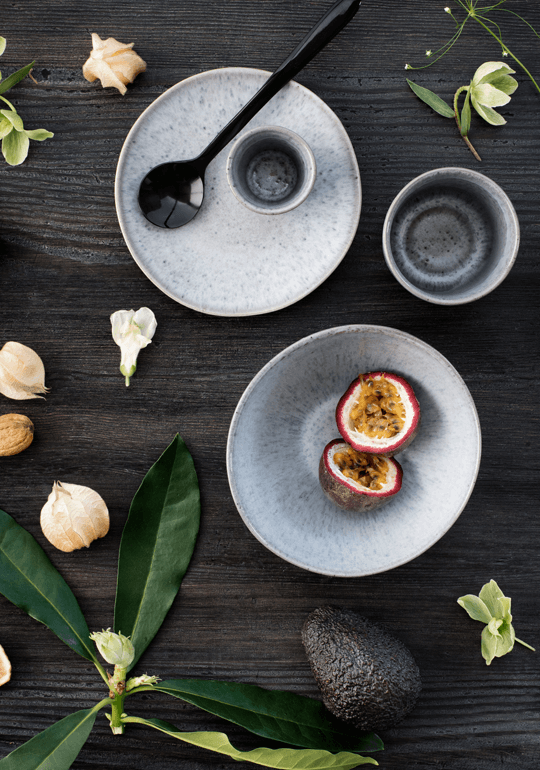 Copenhagen Stoneware
By H.Skjalm P.
Espresso mug from the eye-catching Copenhagen Stoneware range.
The Copenhagen collection combines rustic with simple and elegant design in attractive shades of light mottled grey.
Every piece in the Copenhagen range is totally unique with its own variation in glaze, pattern and colour.
Measurements
Diameter 5.5cm
Height 7cm
Colour & Material
Stoneware, grey shade and pattern will vary
Care Instructions
Dishwasher and microwave safe
Originally H.Skjalm P. was established as a retail store  during 1953 in the historical old town of Copenhagen by Hagbarth Skjalm Petersen and his wife Lisbeth Westergaard.
It wasn't long before design conscious cafes frequented the store to peruse and purchase the latest trends in textiles, kitchenware and accessories.  Hagbarth Skjalm Petersen provided products that were functional but were also innovative. He introduced colours, shapes and graphic expressions that were all new at the time.
The company has since grown and evolved into a recognized design brand.  H.Skjalm P. has its own design team who are always mindful of the founder's philosophy "innovative design made from natural materials of high quality with a Scandinavian look".