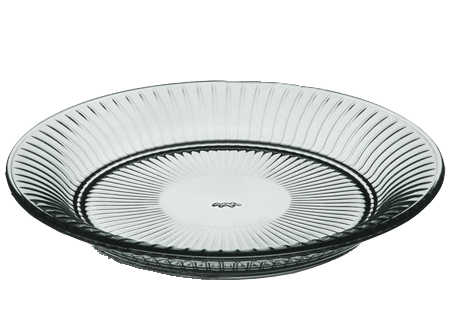 'Hammershøi' Glass Plate Green 22cm
KÄHLER
Glass
22cm
£20.75 exc vat each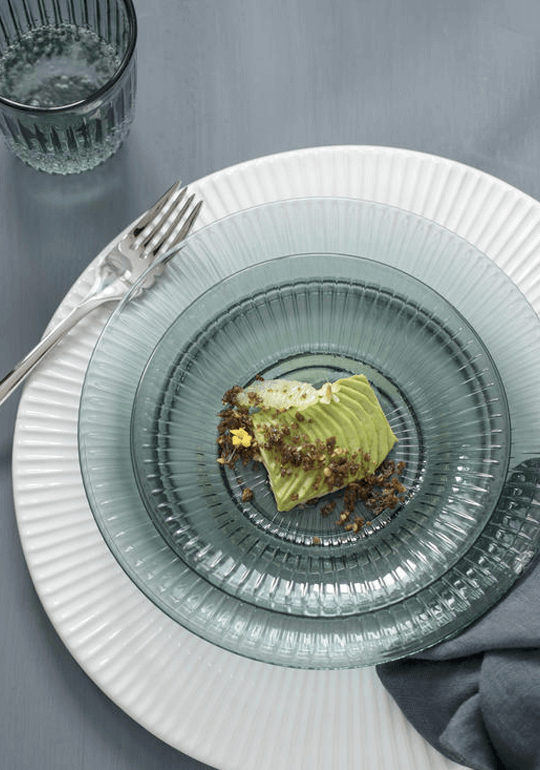 'Hammershøi' Glass Plate Green 22cm
By Kähler
Beautiful glass plate in a shade of green.  Also available in clear, indigo and smoke.  Combines well with Hammershøi porcelain tableware.
The Hammershøi series by Kähler is elegant, stylish and timeless in its design, characterised by the iconic and distinctive furrows that adorn the whole range.
Hans-Christian Bauer, who designed the Hammershøi range, has reinterpreted and breathed new life into the work of artist Svend Hammershøi, who was associated with the Kähler workshop in the early 20th century and was known for his unique vase designs.
Care Instructions
Dishwasher safe on low temperature
The Danish ceramics company Kähler has long been renowned world-wide for its Nordic design and gastronomy. Kähler holds great respect for its more than 175 year old heritage and tradition which is described as a brand universe in which all are welcome, where the emphasis is on authentic experience.   Many talented Danish artists and ceramic painters have been affiliated with the historic Kähler workshop.
Today, Kähler collaborates with significant and skilled designers as it strives to combine its unique cultural heritage with the ambition to be a leader on the ceramic arts scene, interpreting it in a contemporary light. All ceramic products are handmade, individually created according to Kähler's craft traditions.