'Ombria' Bowl Marble White
Kähler
Stoneware
12.5cm
£16.58 exc vat each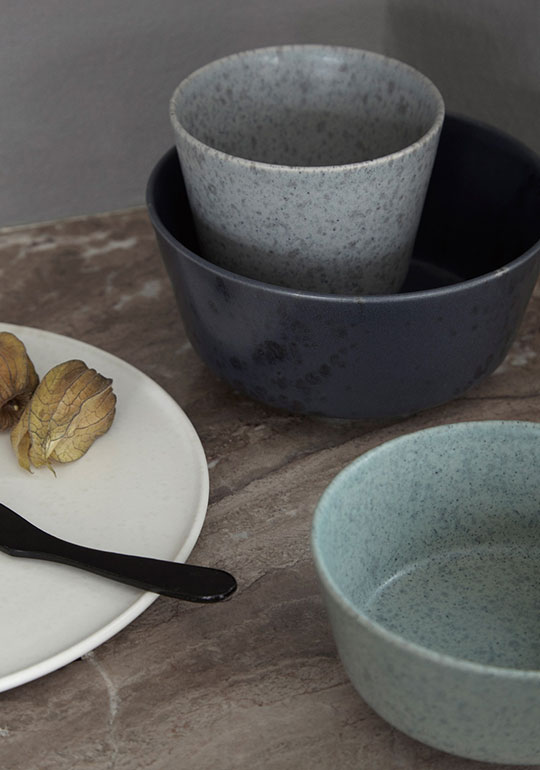 Ombria is a range of tableware that has its roots firmly in Scandinavian style.
The inspiration behind the Ombria range comes from the Scandinavian fauna and textures, beautiful coastlines and deep sea, resulting in products that have a rawness and structure to them. The natural, stone and mineral-inspired glazes are all applied by hand, giving each piece its own unique look.
Designed by Anders Arhøj.
Care Instructions
Hand wash and air dry recommended, do not use steel wool. Microwave safe at low wattage however avoid quick changes of temperature as this can cause cracks in the glaze.
The Danish ceramics company Kähler has long been renowned world-wide for its Nordic design and gastronomy. Kähler holds great respect for its more than 175 year old heritage and tradition which is described as a brand universe in which all are welcome, where the emphasis is on authentic experience.   Many talented Danish artists and ceramic painters have been affiliated with the historic Kähler workshop.
Today, Kähler collaborates with significant and skilled designers as it strives to combine its unique cultural heritage with the ambition to be a leader on the ceramic arts scene, interpreting it in a contemporary light. All ceramic products are handmade, individually created according to Kähler's craft traditions.