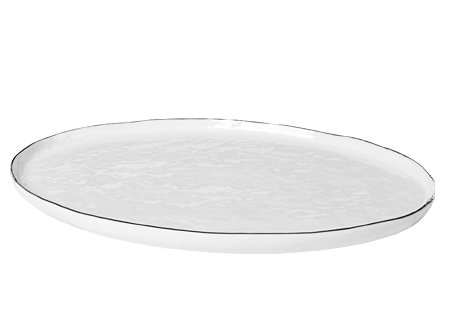 Broste Copenhagen
Porcelain
26.5cm x 38.5cm
£56.60 exc vat each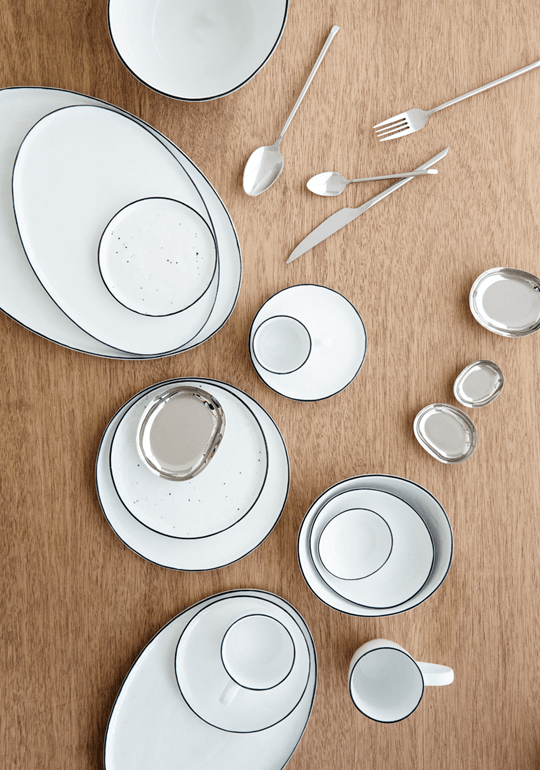 Salt Porcelain
By Broste Copenhagen
Oval serving plate from the Salt range of tableware.
Rustic, yet elegant and light, the Salt collection features classic Scandinavian shapes with hand-painted brims that accentuate the monochrome expression.
During the firing process the special glaze develops a distinctive texture and colour giving each porcelain piece a unique look.
Selected items in the Salt range are available with a dotted pattern, giving the option of mixing pieces together for an attractive table setting with varying textures.
Measurements
Width 26.5cm
Length 38.5cm
Colour & Material
Porcelain, white with black rim
Care Instructions
Dishwasher and microwave safe
Broste Copenhagen has established itself as one of the leading interior brands in Scandinavia and has a history that dates back to 1955.
Based in Copenhagan, the dynamic and creative Broste team travels the world finding new inspiration and materials, but at the same time they have a great respect for Nordic tradition and constantly manage to develop their range with a blend of modern edge and classic vitality.
Broste Copenhagen continually focuses on the high quality of its products and will always incorporate its well-known Nordic signature in the final design. The processing is gentle, so the original feel of the material and its character remain intact.
All things Nordic inspire the beautiful Broste tableware, whether that may be the weather, landscape, sea or a city. Traditional Nordic minimalism is explored, challenged and updated with a modern twist.