Princess Cup and Saucer Tea
Royal Copenhagen
Porcelain
20cl
£41.67 exc vat each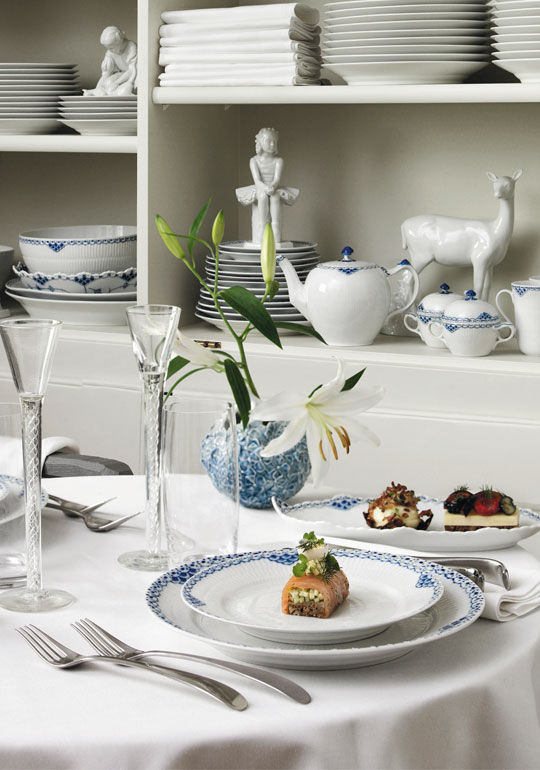 Princess
By Royal Copenhagen
Princess was originally designed as a tea set in the 19th Century; the pattern was then produced as dinnerware in 1978. Plain white fluted porcelain is showcased with a delicate lace pattern border; hand painted with the blue colour that Royal Copenhagen is synonymous with.
Colour & Material
Hand painted blue and white porcelain
Care Instructions
Dishwasher and microwave safe
Royal Copenhagen has spearheaded Nordic design and craftsmanship since it was founded in 1775 by the chemist Frantz Heinrich Müller under the protection of Queen Juliana Marie of Denmark. The queen was adamant from the start that each piece of porcelain would be stamped with its unique factory mark: the three hand-painted waves that symbolize Denmark's waterways, the 'Oresund' or Sound, the Great Belt and the Little Belt. She also introduced the royal crown stamp to highlight the factory's royal association.
Royal Copenhagen is a highly distinguished brand renowned for its exclusive quality porcelain products and its immaculate design, each piece exquisitely handcrafted and hand painted.