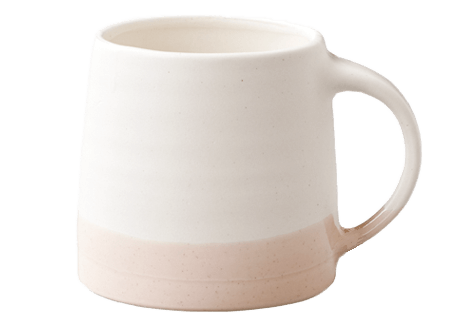 'SCS-S03' Mug White/Pink Beige 320ml
Kinto
Porcelain
320ml
£18.33 exc vat each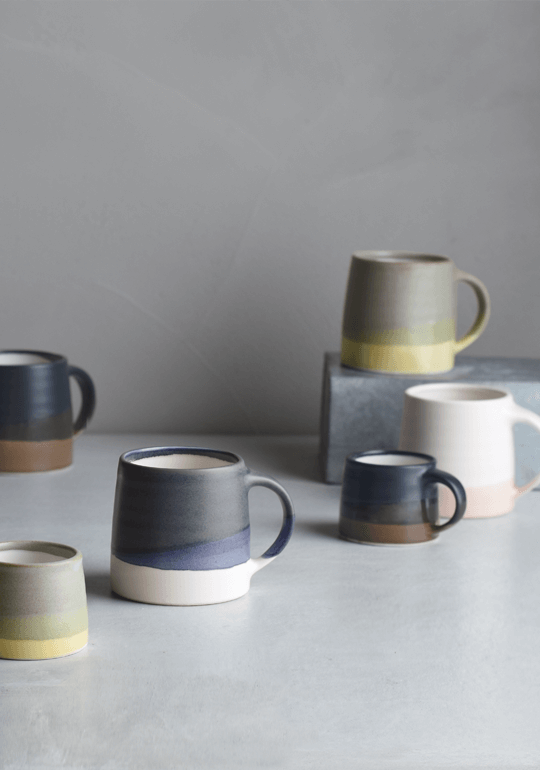 Mugs designed to enrich the coffee experience.   Traces of handwork on the potter's wheel and two colours of layered glaze gives each mug a unique expression.  The combination of glossy and matte textures together with the attractive hues make these mugs most appealing.
The supple shape fits well into the hand and the wide arched handle makes it comfortable to use.
Measurements
Diameter 7.5cm
Width 11cm
Height 8cm
Capacity 320ml
Colour & Material
Porcelain, white/pink beige
Care Instructions
Dishwasher and microwave safe
Kinto was established in 1972 as a wholesaler of tableware in Shiga, Japan.  They went on to develop their own products and have been exporting worldwide since 2010.
Explore the world of Kinto – elegant, practical, contemporary tea and coffee solutions and irresistible tableware to be proud of.  Kinto values the balance between usability and aesthetics and aims to continue developing products with genuine creativity and thoughtfulness,  that inspire and give fulfilment with every touch and use.