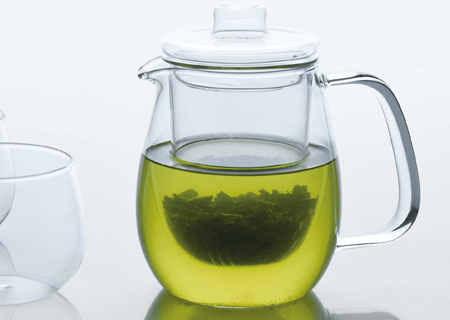 'Unitea' Teapot Set Glass
Kinto
Glass
500ml/720ml
£18.33 / £20.83 exc vat each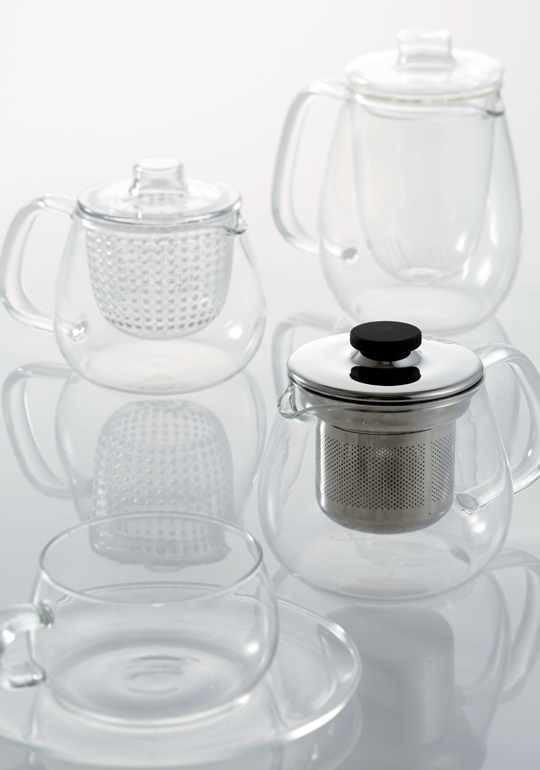 Unitea Teapot Sets
By Kinto
Unitea teapot set with glass strainer and lid, 500ml or 720ml.
The stylish, Unitea transparent teapot sets from Japan are constructed from heat resistant clear glass and are available with a stainless steel, glass or plastic strainer with lid, in small or large size.  Easily removable strainer for cleaning and with a long handle for comfortable ease of pouring.
Combine with the variety of cups, saucers, jugs and the sugar pot all from the transparent Unitea range, perfect for all types of tea and any table.
Measurements
Diameter 7.8cm (small) 7.8cm (large)
Width 13.8cm (small) 14.6cm (large)
Height 11cm (small) 14.7cm (large)
Capacity 500ml (small) 720ml (large)
Colour & Material
Heat resistant clear glass
Care Instructions
Dishwasher and microwave safe
Kinto was established in 1972 as a wholesaler of tableware in Shiga, Japan.  They went on to develop their own products and have been exporting worldwide since 2010.
Explore the world of Kinto – elegant, practical, contemporary tea and coffee solutions and irresistible tableware to be proud of.  Kinto values the balance between usability and aesthetics and aims to continue developing products with genuine creativity and thoughtfulness,  that inspire and give fulfilment with every touch and use.