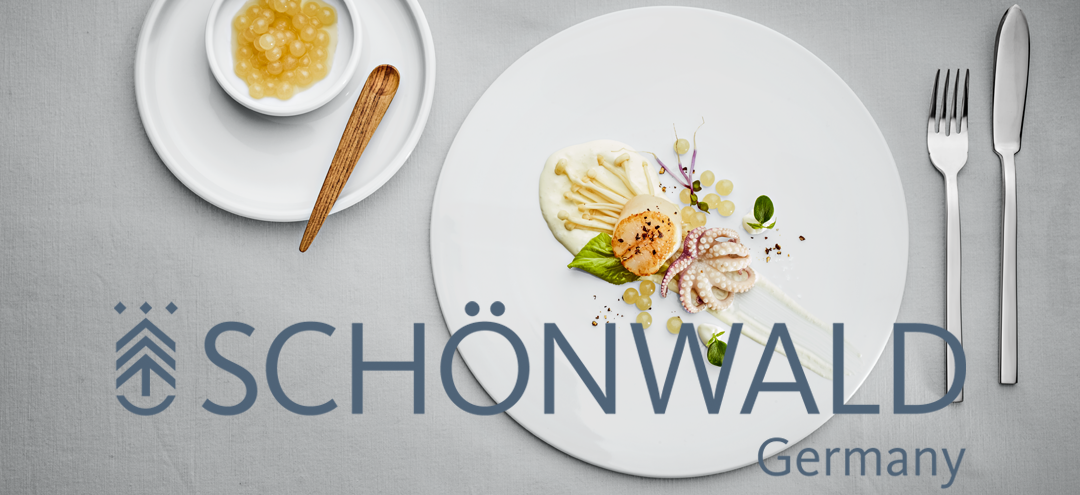 Trendsetting products and individual concept solutions make Schonwald a true, leading international supplier of tableware products for contemporary hospitality.
Above all, Schonwald represents exceptional design in products that are distinctively simple and elegant. This stylistic understatement blends with any ambience, allowing items to be used flexibly in different settings. A true all-rounder, just as at home in classic menu compositions as for casual and more contemporary surroundings.
Schonwald helps restaurateurs and hoteliers identify the right response to changing gastronomic trends – be it surprising and stimulating or relaxed and casual.
Schonwald started specialising in porcelain dedicated to hotels many years ago. Today this global brand exports to over a hundred countries supplying hotels, catering, cafes, company canteens, caterers, cruise ships and airlines.
Prestigious designers work with the company's creativity centre to translate international food trends into irresistible products made from high-quality hard porcelain and delicate Noble China.
Due to the production process and the chemical composition hard porcelain has a virtually scratch and abrasion resistant, completely sealed hygienic surface. In addition the high firing temperature of more than 1,400°C results in an extremely hard glaze, whose resistance to abrasion is superior to other materials.
In receipt of several esteemed industry awards, the Schonwald brand represents exceptional design. Manufacturing premium porcelain requires flawless product quality which requires constant pioneering work. All manufacturing takes place in German production facilities.
Schonwald is environmentally conscious becoming the first company in the global porcelain industry to be certified under DIN EN ISO 50001 standard, which regulates the introduction of energy management systems.