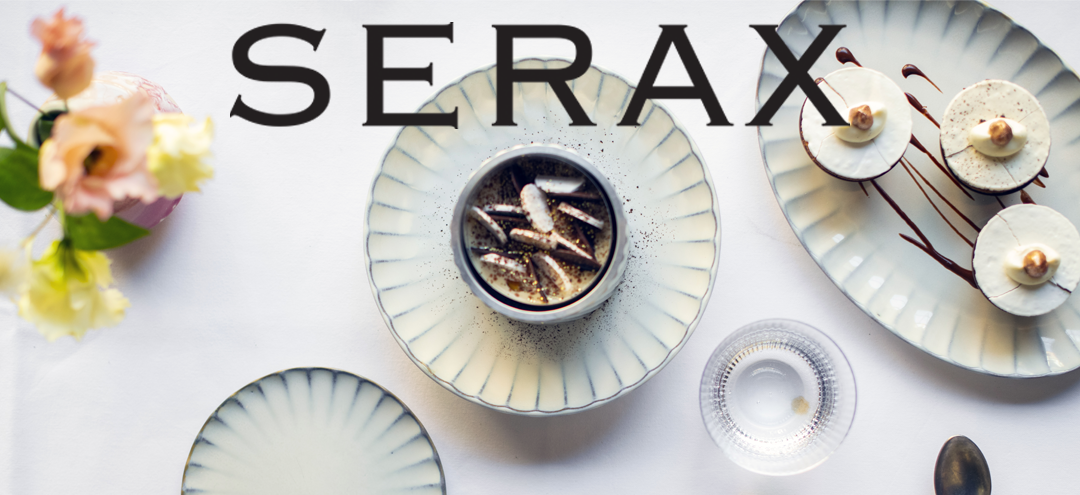 A relatively recent addition to the international tableware arena, this Antwerp based design-house made an immediate effect. Famously developed from a family plant pot business in the 1980's, Serax is synonymous first and foremost with great design and it's in the realm of tableware that this is most apparent.
A stable of designers create and Serax produce, numerous collections that more often than not have the contemporary chef at their heart. An absolute go-to for chefs worldwide who are seeking out the individual and the different. All ranges are beautifully made, most-likely hand finished and overseen by some of the world's greatest design innovators such Ann Demeulemeester, Anita Le Grelle, Sergio Herman, Pascale Naessens and Piet Boon. Michelin-starred Herman (of The Jane restaurant in Antwerp) is a recent collaborator with Serax – producing the 'Inku' collection in early 2021.
Contact us for further details.
Diverse tableware collections that represent unique shapes, materials and styles are key to the success of Serax within the hospitality sector.  Serax has established itself within a few years as a trendsetter within this industry and has gained worldwide recognition from renowned star chefs and hoteliers.
Brothers, Serge and Axel van Den Bossche, influenced by their mother's flower pot business, founded the company and commenced trading from a garage in 1986.  Since its humble beginnings over 30 years ago, Serax has grown into a multinational with more than 65 employees and a head office in Antwerp.
Collaborations with recognised and fledgling designers has always been an integral part of growing the business, which is now led by CEO Axel van Den Bossche.  International fame was achieved after the first such collaboration, with Peter Arts, resulting in revolutionary designs for the florist industry.
In 2009 Serax ventured into tableware after Axel met ceramic artist Roos van de Velde.  Restaurants from all over the globe were lining up to order from Serax after the new tableware collection was launched.