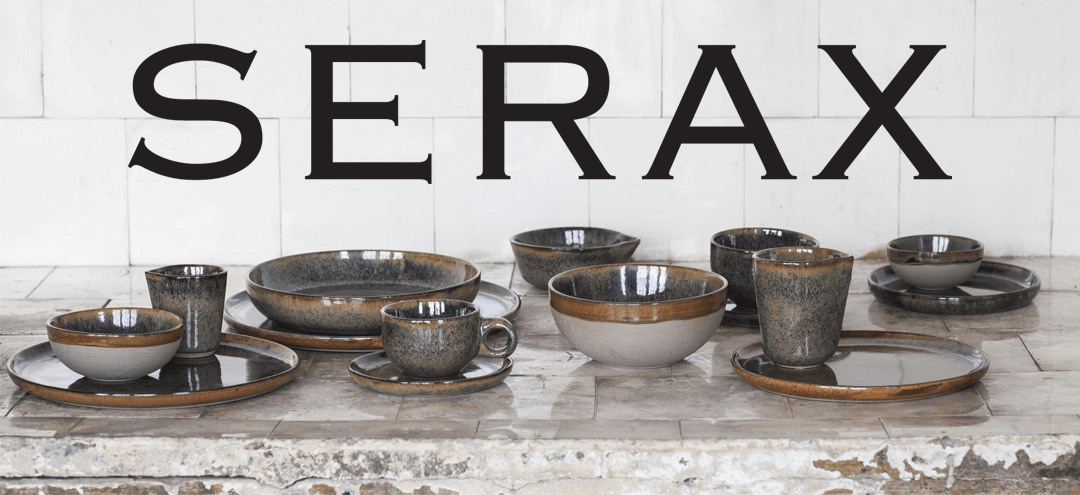 Diverse tableware collections that represent unique shapes, materials and styles are key to the success of Serax within the hospitality sector.  Serax has established itself within a few years as a trendsetter within this industry and has gained worldwide recognition from renowned star chefs and hoteliers.
Brothers, Serge and Axel van Den Bossche, influenced by their mother's flower pot business, founded the company and commenced trading from a garage in 1986.  Since its humble beginnings over 30 years ago, Serax has grown into a multinational with more than 65 employees and a head office in Antwerp. 
Collaborations with recognised and fledgling designers has always been an integral part of growing the business, which is now led by CEO Axel van Den Bossche.  International fame was achieved after the first such collaboration, with Peter Arts, resulting in revolutionary designs for the florist industry.
In 2009 Serax ventured into tableware after Axel met ceramic artist Roos van de Velde.  Restaurants from all over the globe were lining up to order from Serax after the new tableware collection was launched.
The designs for all of the collections, be it tableware, furniture, flowerpots or lighting, are carefully thought out with functionality in mind together with focus on the personality and soul of each product and this certainly shines through.
Every collection is crafted traditionally.  Serax travels the world with prototypes from the designers in search of skilled craftsmen to manufacture on a larger scale, always mindful of the creator's design and philosophy.