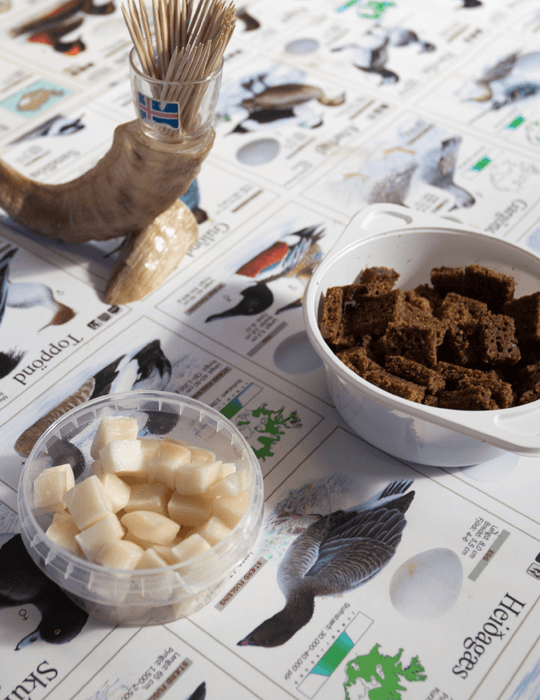 If you are heading to Iceland be aware of the mid-winter festival of Thorrablót (Þorrablót).  Þorri is the fourth month of winter according to the historical Norse calendar and began on a Friday between January 19th and 26th. 
Historically it was a sacrificial festival offered to the gods in pagan Iceland but was abolished during Christianisation.  Icelandic students studying in Copenhagen resurrected the festival in 1873.  A town in north Iceland decided to follow suit the year after and by the 1960's it had become a yearly tradition once again.
Eat, drink and be merry, but only if you dare.  The traditional food on offer is enough to put hairs on your chest and all washed down with Brennivín aka Black Death, considered Iceland's signature spirit made from fermented potatoes and flavoured with caraway seeds.
Sample such delights as rotten shark meat, which has been cured with a particular fermentation process and hung to dry for a few months, scorched sheep heads, air dried fish, sour, whey-pickled ram's testicles, boiled turnips and rye bread, to name but a few.
Alternatively, check out the thriving dining scene in Reykjavic and experience this classical, Nordic cuisine with a contemporary twist at restaurants such as 'DILL' (one Michelin star) or 'MATUR og DRYKKUR' (Bib Gourmand).