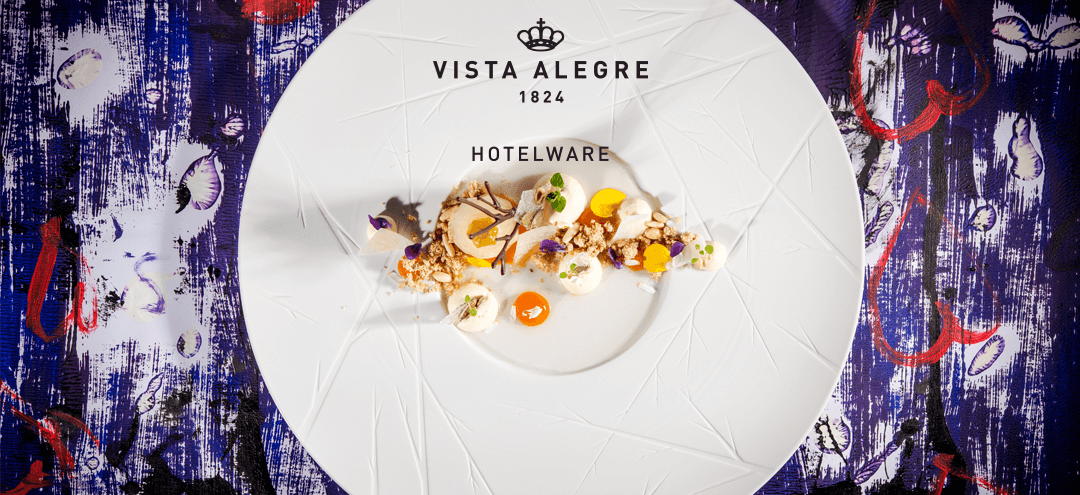 José Ferreira Pinto Basto founded Vista Alegre in 1824, building the first industrial unit dedicated to producing porcelain in Portugal.  Ílhavo in the region of Aveiro is home to the impressive Vista Alegre factory. In 2001 the Vista Alegre Group merged with the Atlantis Group and in 2009 the company was acquired by the Visabeira Group, giving rise to one of the largest groups of tableware and giftware in Europe.
The brand has achieved an outstanding international reputation for its high standards of quality and functionality making it an industry leader. New, exciting and innovative products are continually created due to co-operation with prestigious designers worldwide.  Vista Alegre manages to preserve its priceless artistic heritage whilst always looking to the future, combining a rigorous manual work with the most advanced technology, resulting in products that are constantly evolving.
Vista Alegre tableware is used officially by diverse embassies, heads of state and royalty.  Unique, high quality pieces are created for distinct personalities.  Pieces can also be seen in such art institutions as the Metropolitan Museum of Art (MoMA) in New York.
Due to the growth of the hotel industry and the resulting increase in quality, Vista Alegre was motivated to create ranges specifically dedicated to this sector.  Existing ties with internationally-renowned chefs, together with its versatility and global presence made this a natural move for the company.
'Hotelware' products are developed jointly with designers and chefs worldwide, resulting in a diverse range of tableware.  Contemporary design combined with technical innovation are equally important as the functional properties that are demanded by top professionals, among which are size, volume, resistance and ergonomics.